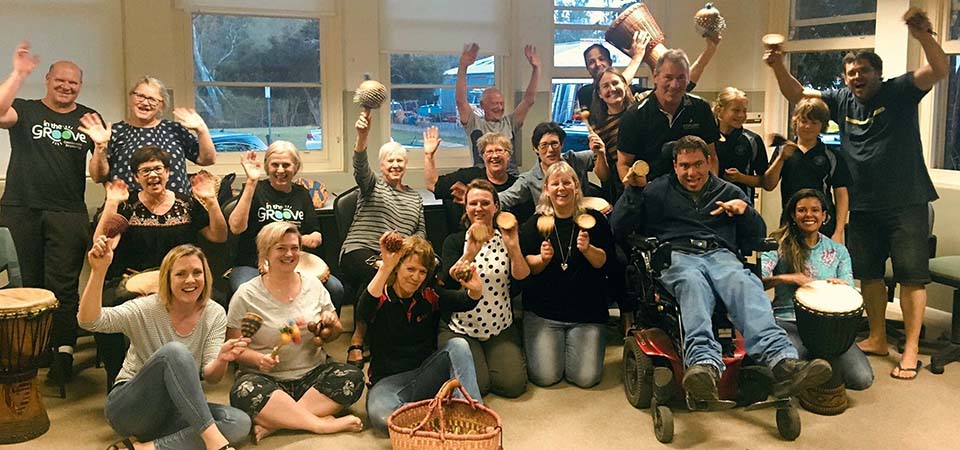 Music is a powerful uniting force. We harness the power of rhythm to connect individuals and communities in a fun and unique manner.
Drumming Classes
Are you looking for an activity that is fun, inclusive and has a wealth of health and wellbeing benefits? If your answer is yes, our drumming classes could be just for you! We offer In-Person, Online and Kids Classes!
Come join us and trial your first class for FREE!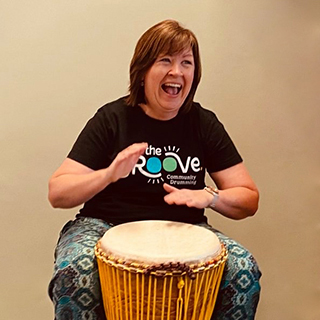 In-Person Classes
Learn to drum West African rhythms in a fun, community-focussed environment. We run weekly drumming classes across a number of towns in North East Victoria. Drums are provided and no experience is necessary. Our classes are offered at Beginner and Intermediate levels and are suitable for ages 10-100! Members of our drumming community are provided with regular opportunities to perform within the local community at various events.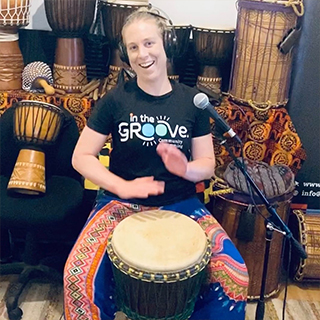 Online Classes
Our online classes enable anyone, anywhere to join our drumming community. Learning in this format is supported with notation and regular instructional videos. We keep our online classes dynamic through utilising a looping pedal to help the music come alive!
Drumming for Kids!
These classes are tailored for children aged 6-12yrs. Drumming is a great way for children to explore musicality, keep physically active, develop cognitive skills, connect socially and build confidence. Plus, it's just heaps of fun!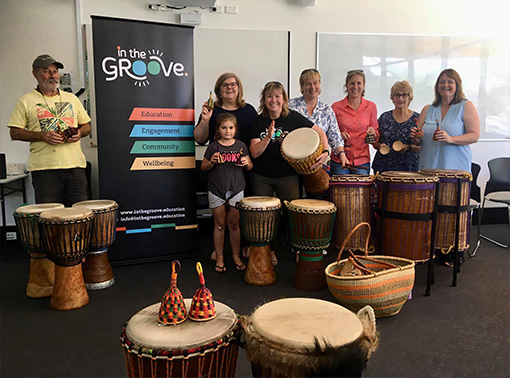 On-demand Workshops
We can bring drumming classes to you! If you have a group of people interested in attending a drumming class, please get in touch to arrange an on-demand workshop. We are happy to travel to you!