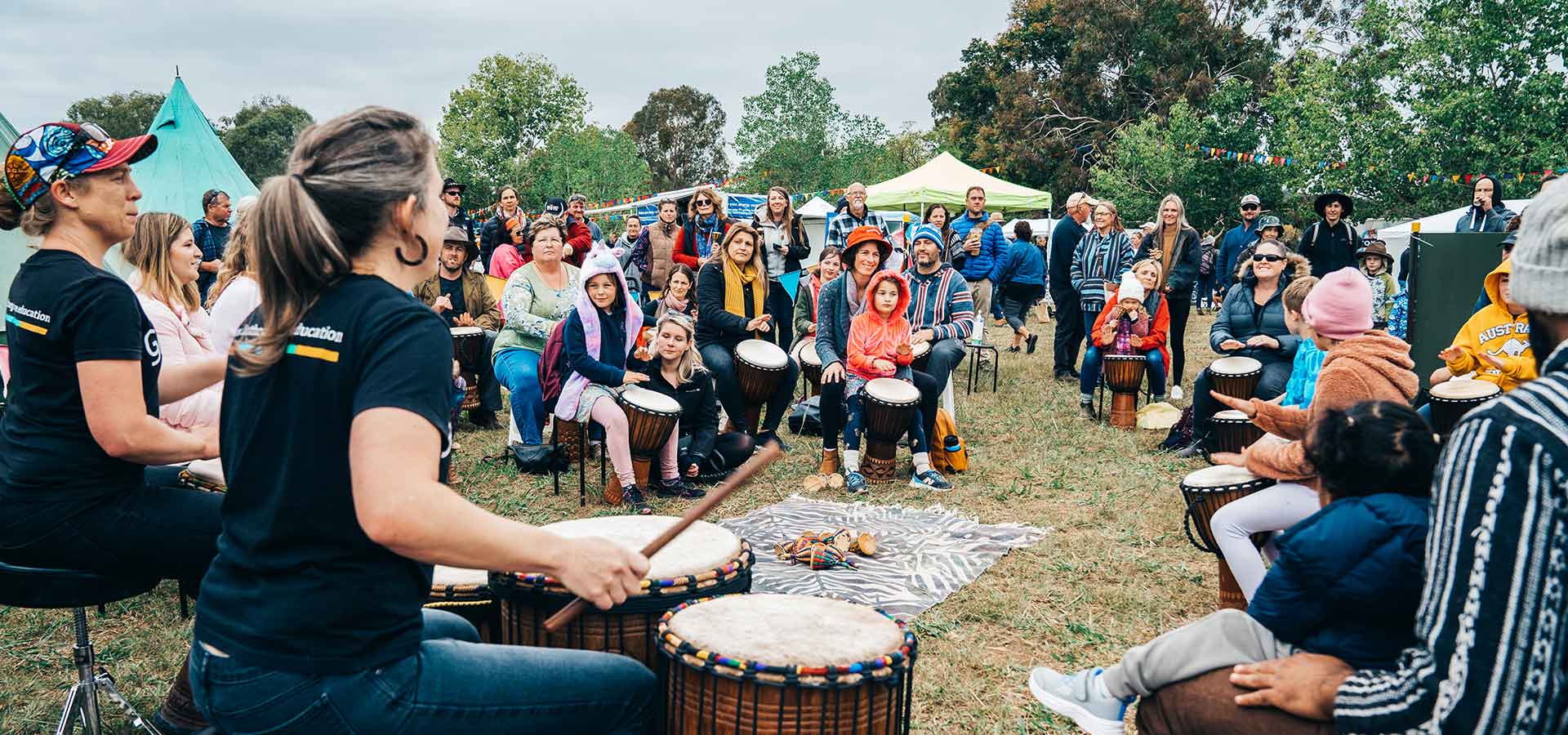 Community Jams
We can bring the Groove to your event! Our drumming community is keen to share our love for rhythm. We specialise in facilitating community drumming jams, where rhythms are led by our drumming community and everyone is invited to join the fun. Additional drums and shakers are provided to encourage involvement from as many people as possible.
Drumming Workshops
We also run tailored, on-demand workshops that can be a great addition to get people involved at your event.
Performances
In The Groove facilitators and experienced drummers from our community can provide a high-energy rhythmic performance to enhance your event!