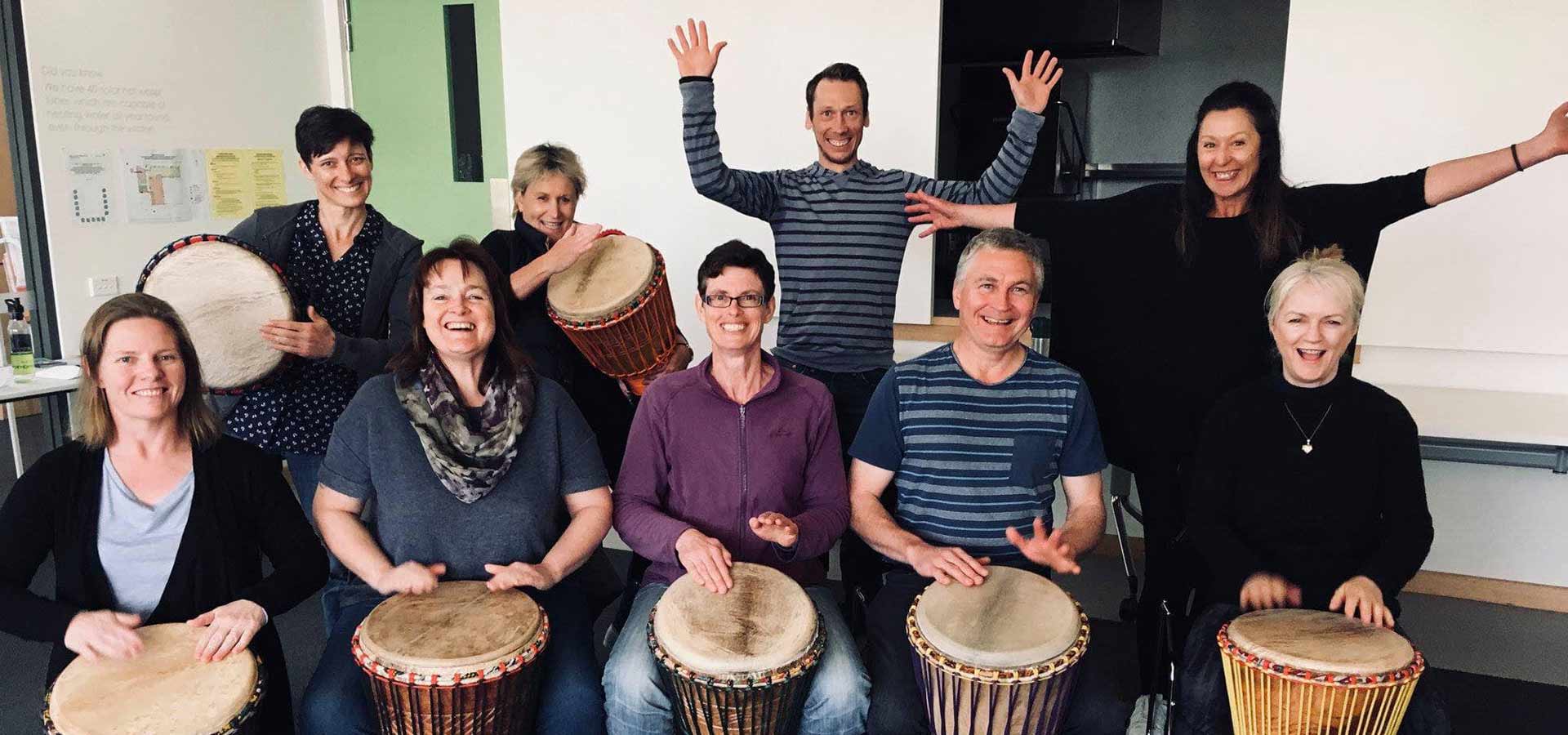 Conference Presentations
We are passionate about sharing our knowledge and experience around drumming for learning, engagement and wellbeing across education and community contexts. We can provide tailored presentations around nominated themes for conferences and meetings. We take an interactive approach to our presentations, leaving audiences with a memorable learning experience.
Professional Development Courses
Our first Professional Development modules are currently under development! Get in touch if you'd like us to keep you updated on our training opportunities.